Oct, 18th 2022
Get ready for our release show on Nov. 2nd 2022 at Chelsea Vienna, we hope you'll join us to celebrate our first full length album.
Feel free to preorder your ticket … or pay full price on site.

If you're still haven't decided, we got another treat for you.
The fantastic Red Machete from Linz will join us on stage and open the evening with a blast!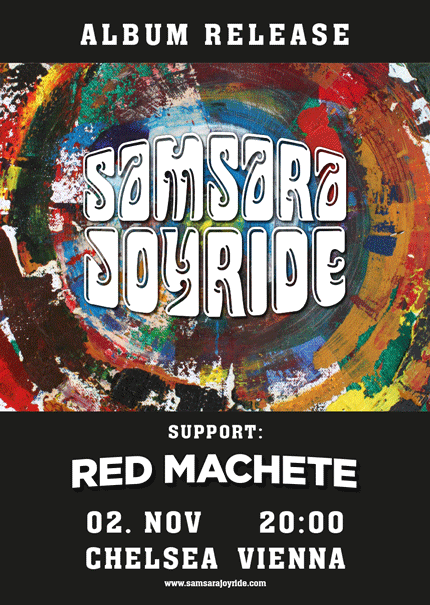 ---
Sep, 5th 2022
Album is done!
In a couple of weeks we will start shipping out the physical CD of our self-titled first album.
Listen to it or preorder if you like what you hear.


---
Jun. '22
While finishing up the tracks for the album, we're preparing a lot of new material.


---
Feb. '22
Working on our first full length album. Nine tracks.


---
Nov. '21
First studio recording session.
Two days we recorded all instruments (live as group), on the third day vocals and some guitar fills/soli.
An intensive and very productive weekend.
Thanks to JAM Music Studio in Merano/Italy.


---